A kidney stone is a small stone, usually made up of calcium crystals, that forms inside the part of the kidney where urine collects. The stone usually causes little problem until it falls into the ureter, the tube that drains the kidney into the bladder, and causes an obstruction, preventing urine from draining out of the kidney and often causing severe pain.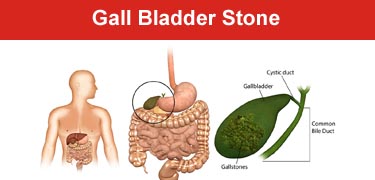 Gall Bladder Stone : The gall bladder is a small pear-shaped organ on the underside of the liver that is used to store bile. Bile is made in the liver and is stored in the gall bladder until it is needed to help the digestion of fat.
Gallbladder disease is a common condition that affects mainly women, although men can suffer too.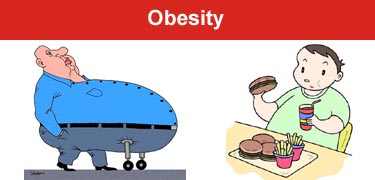 Obesity and overweight are defined as an accumulation of excess body fat . Obesity is a condition in which the natural energy reserve, stored in the fatty tissue of humans .
Acne is a skin condition that occurs when your hair follicles become plugged with oil and dead skin cells. Acne most commonly appears on your face, neck, chest, back and shoulders. Acne can be distressing and annoyingly persistent. Acne lesions heal slowly, and when one begins to resolve, others seem to crop up.